Bison Meat is Nutritious and Tasty
All of our animals are pasture-raised, certified animal welfare approved, grass-fed, and grass finished without any antibiotics or hormones insuring the highest quality meats and nutrition (not to mention great taste). Understand the difference between grass-fed, 100% grass-fed, certified grass-fed, and grain –fed animals.
We are committed to raising our bison as naturally as possible, the way nature intended, to produce flavorful, healthy meat and to the humane and sustainable raising of the North American bison; we are Animal Welfare Approved by A Greener World. People who choose to enjoy the natural, delicious and healthy option to eat bison meat are helping to preserve bison and enjoy the healthy benefits.
While technically these meat animals should be called North American Bison, hence Bison meat, the general public knows these animals as North American Buffalo and the meat as Buffalo Meat. Today's animals, which are not endangered species are also not the chewy, range-fed animals of decades ago. A cousin of commercial beef, this red meat has a flavor reminiscent of beef, yet with a more robust flavor. A flavor really great on an open flame grill. Buffalo is a sweeter meat than beef, with higher protein and flavor, together with more of the important minerals we all need. There is no hint of a "gamey" taste.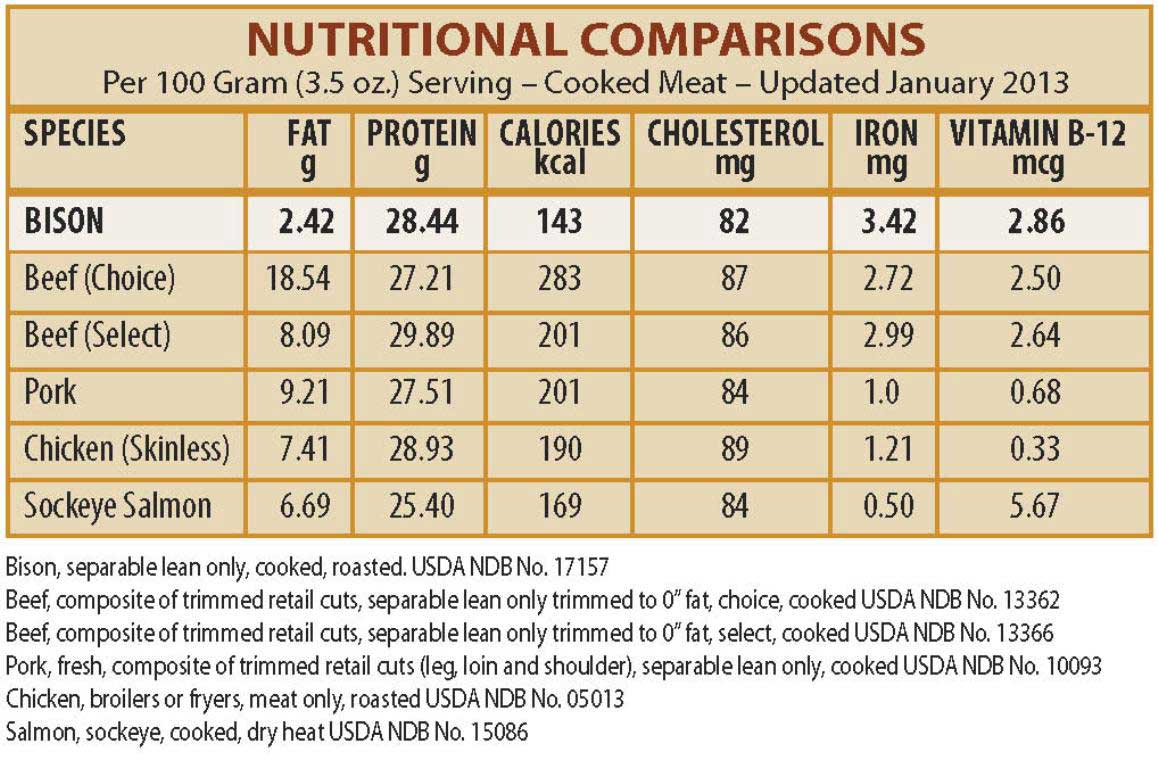 Bison meat is a highly nutrient dense food because of the proportion of protein, fat, mineral, and fatty acids to its caloric value. According to the USDA, bison is clearly the better choice with significantly less fat and calories, less cholesterol and higher amounts of protein, iron and vitamin B-12 than beef, pork, chicken and salmon. When grass-fed and finished, bison meat has a yellow-tinged fat with a stronger flavor than grain-fed animals and nutritionally a better source of Omega 3 fatty acids. Bison meat is also a great source of numerous vitamins and minerals. It is high in B12, potassium, iron, zinc, copper and selenium, while lower in sodium, calories and cholesterol. Bison meat cuts are similar to beef with all your favorite cuts present on a buffalo as well. The only real difference is the amount of fat. Since buffalo are generally less fatty than beef, cooking time is a bit faster, and it is always better to have the meat more on the rare end of the scale. Less fat in turn means more protein per ounce. Protein is more filling than fat, so the serving portions of buffalo meat can be a bit smaller yet they will still leave you satisfied.
Integrating bison into your weekly meal plan has obvious health benefits and ensures you are getting the best protein possible. Experience no guilt only the delicious goodness with the protein powerhouse only bison can deliver.
Learn more about the nutrition of Grass Fed and Finished bison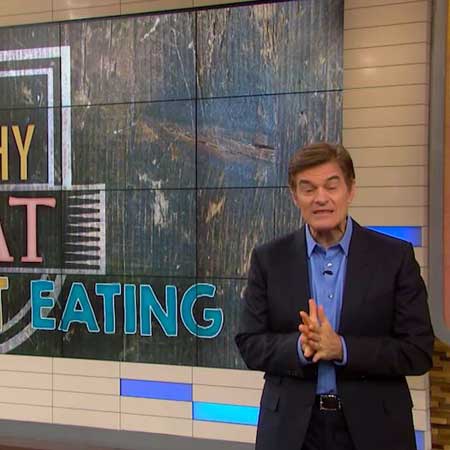 Dr. Oz Show . A Meaty Substitute for Beef - The Healthy Meat You're Not Eating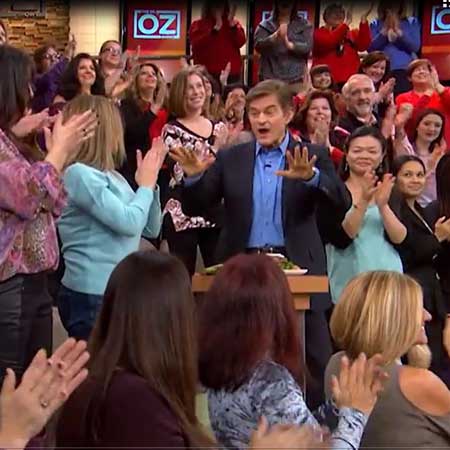 Dr. Oz Show . The Guilt-Free Meat You Should Be Eating - The Healthy Meat You're Not Eating